Alila Ventana Big Sur
Big Sur, California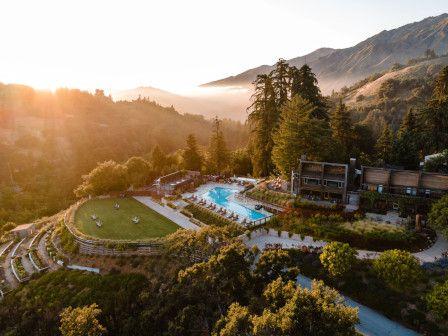 Alila Ventana Big Sur rests on 160 magnificent acres of natural splendor on the rugged California coast and includes 59 secluded suites featuring expansive balconies, with amenities and activities that are both private and purposeful.
This is a place where everyone can find what they seek, from romance and emotional connection to perspective and solitary reflection. Yet, with so much change in the air, Big Sur remains as it has always been – and as it is meant to be. The towering redwood forests. The crashing sea down below. The supportive, nurturing environment fosters meaning, strengthens relationships, and encourages you to define your own unique path. Alila Ventana Big Sur's new inclusive offering seamlessly blends all of this into a carefree experience that now includes meals, signature activities, and much more.
Learn More 
To learn more about Alila Ventana Big Sur and XO Member benefits, please speak with your dedicated Aviation Advisor or email memberbenefits@flyxo.com. 
XO Global LLC is not a direct air carrier and does not operate any aircraft. All flights will be operated by properly licensed U.S. or foreign air carriers. Member Benefits are provided by independent contractors, and XO neither supervises nor controls their actions, nor makes any expressed or implied representations as to their suitability. XO arranges Member Benefits only as a convenience for Member, and Member agrees that XO shall not be liable for any negligent or intentional acts or omissions, loss, damage, injury or delay to Member and/or Member's property in connection with such Member Benefits services. XO reserves the right to change, suspend, or terminate any of the Member Benefits at any time. All services are subject to the terms and conditions available at www.flyxo.com/legal, and such additional terms and conditions, including availability and applicable blackout dates, of the Member Benefits provider. Fla. Seller of Travel Ref. No. ST42114.