Curated Lifestyle Privileges, VIP Travel Privileges, and Premier Business Solutions
USA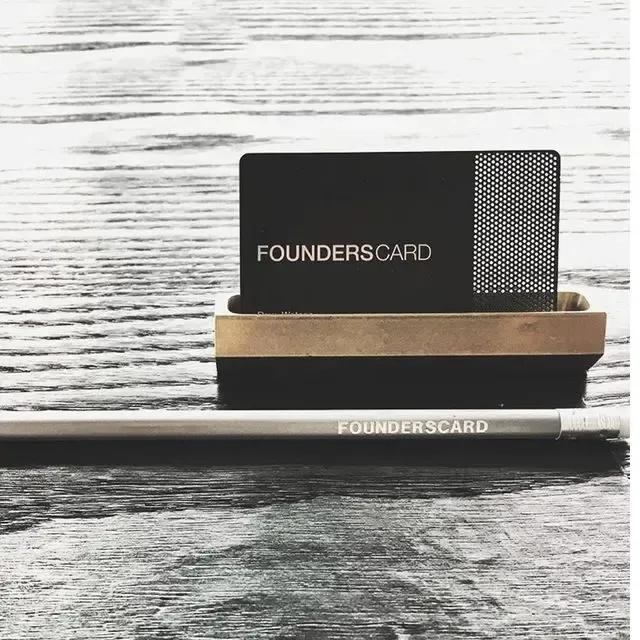 FoundersCard is a community of over 70,000 members comprised of the world's most successful and influential entrepreneurs, innovators, and business owners. Members are the Founders and CEOs of today's most innovative companies and tomorrow's most promising ventures. 
VIP Travel Privileges
FoundersCard partners with loyalty programs, car rental companies, and innovative travel brands to provide Members with:
Complimentary elite status
Priority check-in
Savings off standard fares
Access to unique global travel experiences
Complimentary travel membership solutions.
Curated Lifestyle Privileges
FoundersCard offers Members-only pricing, privileges, and promotions with a wide network of leading fashion, fitness, and entertainment brands.
Premier Business Solutions
FoundersCard helps businesses of all sizes succeed with a valuable program of exclusive benefits and savings on computers, shipping, wireless providers, co-working spaces, and more.
Learn More
To learn more about and redeem this exclusive XO Member Benefit, please speak with your dedicated Aviation Advisor or email memberbenefits@flyxo.com.
XO Member Benefits I Terms & Conditions
* Offer Details: FoundersCard Membership will renew for $395 after the 12-month trial period. All FoundersCard Memberships require a valid credit card to activate. Offer for new FoundersCard Members only and cannot be applied to existing or former accounts. You may cancel anytime during your trial to avoid being charged.
XO Global LLC is not a direct air carrier and does not operate any aircraft. All flights will be operated by properly licensed U.S. or foreign air carriers. Member Benefits are provided by independent contractors, and XO neither supervises nor controls their actions, nor makes any expressed or implied representations as to their suitability. XO arranges Member Benefits only as a convenience for Member, and Member agrees that XO shall not be liable for any negligent or intentional acts or omissions, loss, damage, injury or delay to Member and/or Member's property in connection with such Member Benefits services. XO reserves the right to change, suspend, or terminate any of the Member Benefits at any time. All services are subject to the terms and conditions available at www.flyxo.com/legal, and such additional terms and conditions, including availability and applicable blackout dates, of the Member Benefits provider. Fla. Seller of Travel Ref. No. ST42114.