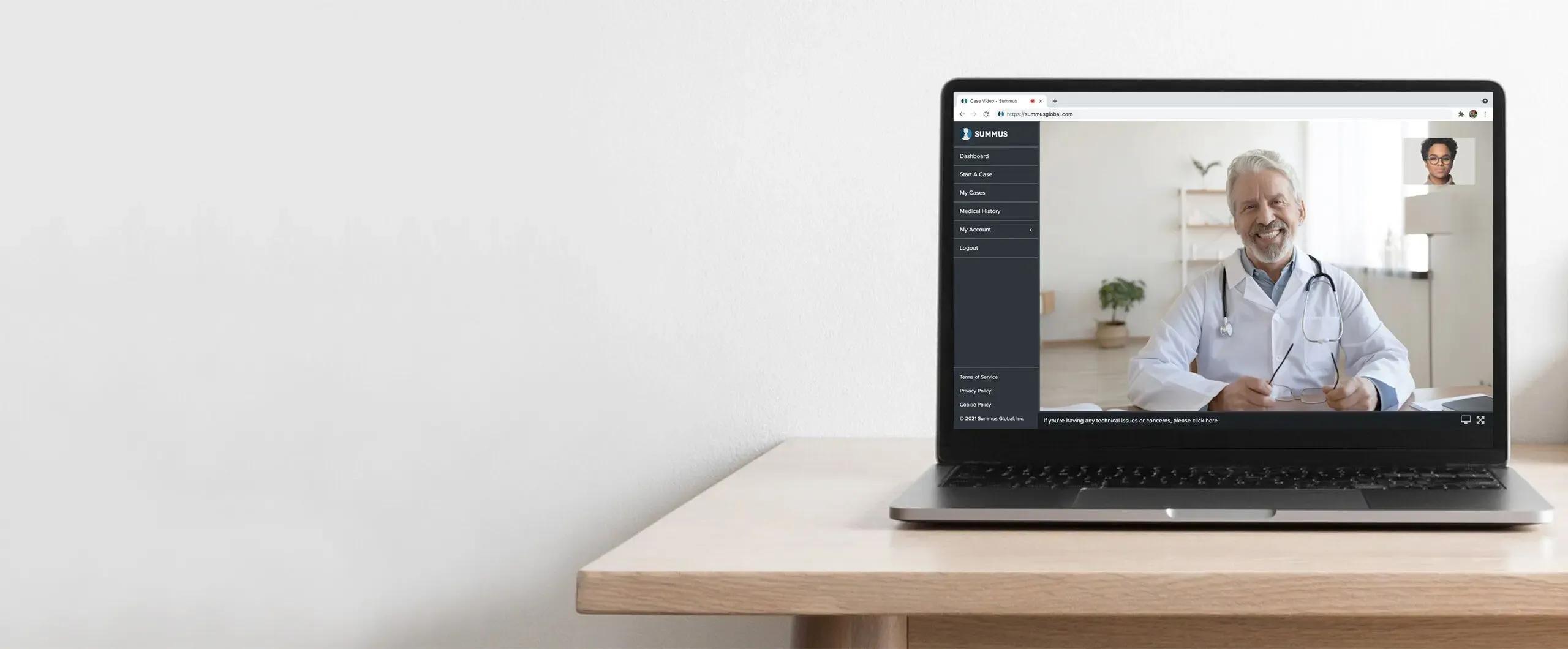 Unparalleled access to the best expertise in medicine
Summus is a virtual health advisory service that gives you access to a powerful specialist physician network and medical advisory team, available by phone or video within days and from anywhere in the world – to help you and your family make important medical decisions with speed and confidence. Summus recognizes the difficulty, time, and stress involved in confronting a health issue – whether it is a new diagnosis, an ongoing health concern, a chronic condition, or a complex and serious diagnosis. 
The Summus Medical Advisory Team helps members to navigate, understand, and act on your medical questions and leverages their sophisticated technology to curate access to a network of leading doctors across 48 US hospitals for expert insights on specific health concerns. Additionally, Summus provides members with vetted physician referrals and a suite of virtual mental health and wellness services with best-in-class providers.
We invite you to take advantage of the value of unparalleled access to the best medical expertise in the world – no matter where your travels take you – with the exclusive benefits of XO's partnership with Summus.
XO Member Benefits
To learn more about and redeem this exclusive XO Member Benefit, please speak with your dedicated Aviation Advisor or email memberbenefits@flyxo.com.
XO Global LLC is not a direct air carrier and does not operate any aircraft. All flights will be operated by properly licensed U.S. or foreign air carriers. Member Benefits are provided by independent contractors, and XO neither supervises nor controls their actions, nor makes any expressed or implied representations as to their suitability. XO arranges Member Benefits only as a convenience for Member, and Member agrees that XO shall not be liable for any negligent or intentional acts or omissions, loss, damage, injury or delay to Member and/or Member's property in connection with such Member Benefits services. XO reserves the right to change, suspend, or terminate any of the Member Benefits at any time. All services are subject to the terms and conditions available at www.flyxo.com/legal, and such additional terms and conditions, including availability and applicable blackout dates, of the Member Benefits provider. Fla. Seller of Travel Ref. No. ST42114.