The Hermitage Club
Wilmington, Vermont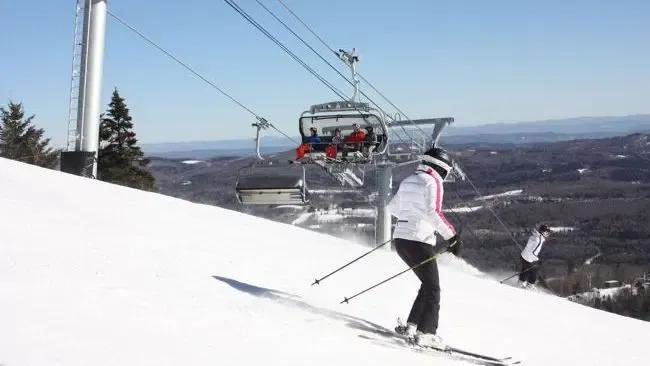 Offering the congenial luxury of the only private ski resort in the eastern United States, The Hermitage Club is a family-focused, year-round secluded oasis showcasing the best of Southern Vermont skiing and outdoor lifestyle. Enjoy this private mountain getaway with nearly 200 acres of skiing and endless runs thanks to the heated 6-passenger high-speed lift serving ski trails for all ability levels and classic New England glades.
XO Member Benefits include complimentary weekend access (Friday, Saturday, and Sunday) to the Hermitage Club on one weekend per XO Member during the Term, subject to availability, and complimentary access to skiing and snowboarding at the Hermitage Club private mountain during the complimentary weekend visit, including complimentary parking and ski valet. 
Learn More 
To learn more about The Hermitage Club and XO Member benefits, please speak with your dedicated Aviation Advisor or email memberbenefits@flyxo.com. 
XO Global LLC is not a direct air carrier and does not operate any aircraft. All flights will be operated by properly licensed U.S. or foreign air carriers. Member Benefits are provided by independent contractors, and XO neither supervises nor controls their actions, nor makes any expressed or implied representations as to their suitability. XO arranges Member Benefits only as a convenience for Member, and Member agrees that XO shall not be liable for any negligent or intentional acts or omissions, loss, damage, injury or delay to Member and/or Member's property in connection with such Member Benefits services. XO reserves the right to change, suspend, or terminate any of the Member Benefits at any time. All services are subject to the terms and conditions available at www.flyxo.com/legal, and such additional terms and conditions, including availability and applicable blackout dates, of the Member Benefits provider. Fla. Seller of Travel Ref. No. ST42114